The Wrights - The next generations
In 1964 we moved from Hexham to Branch End, Stocksfield. A mere long stones throw away from Mickley Square. We moved here: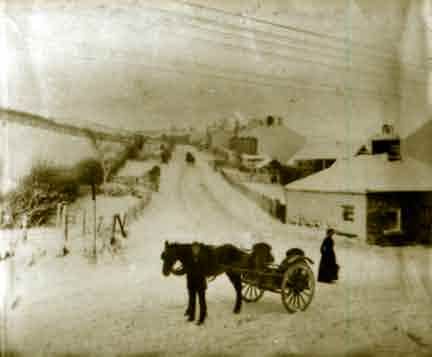 New Ridley Road c.1905
More or less in the centre of this photo is the house were we lived.
In 1970 we moved to Guessburn near to Stocksfield Station
Here is the Station and it's environs in 1897

note the station has a crane, Railwaymen's cottages (that were demolished in the early 70's) and the nearby Smithy plus various other points of interest.
And in the 1920s notice the Ancient British and Roman remains found just across the Burn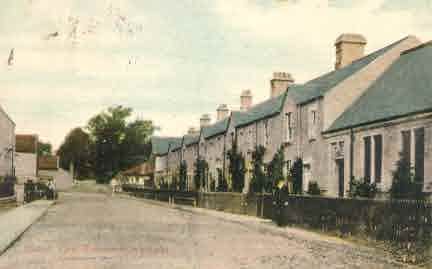 Mount View Terrace c. 1910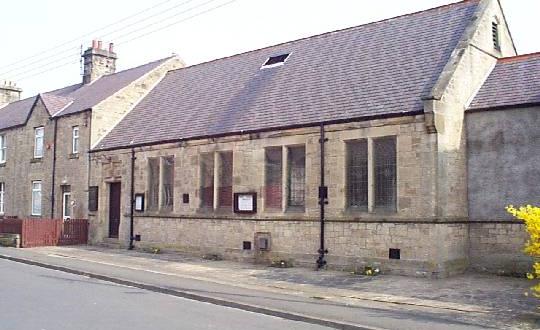 and today (courtesy of www.mickley.plus.com)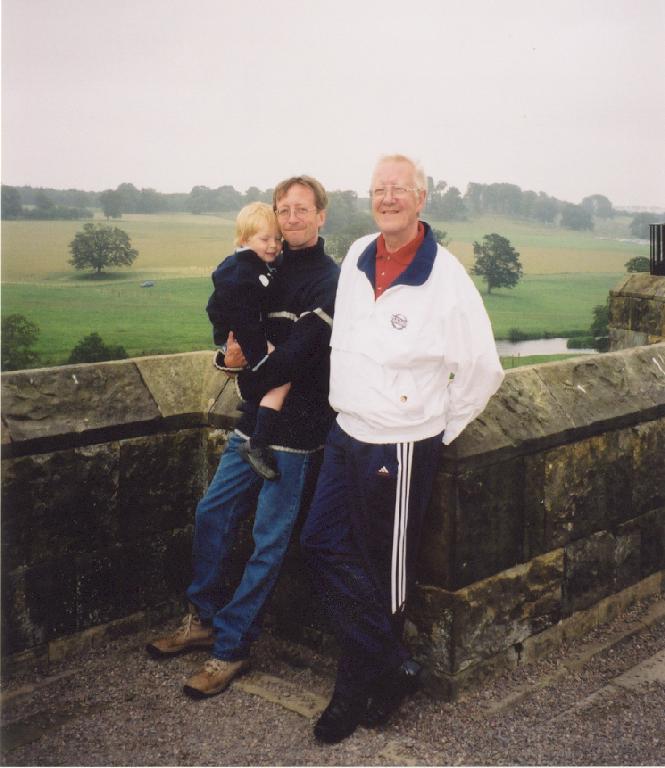 Three Generations: Alexander, Gary and Alan contemplate the beauty of Alnwick castle in the summer of 2004
Gary Lewis Wright was born on May 24th 1963, registered between April and June of that year. Note the mothers maiden name of Strachan.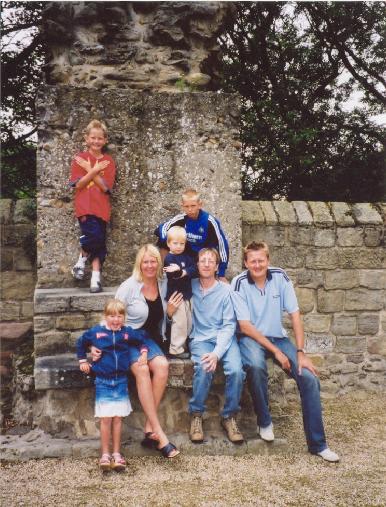 Liam, Hannah, Deborah, Alex, Shaun, Gary and Harvey at Prudhoe castle in the summer of 2004.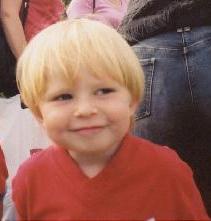 Alexander James Lewis Wright aged 3 and a half.