Evacuation and onward
Charlie and Mary Elizabeth with Maureen for her baptism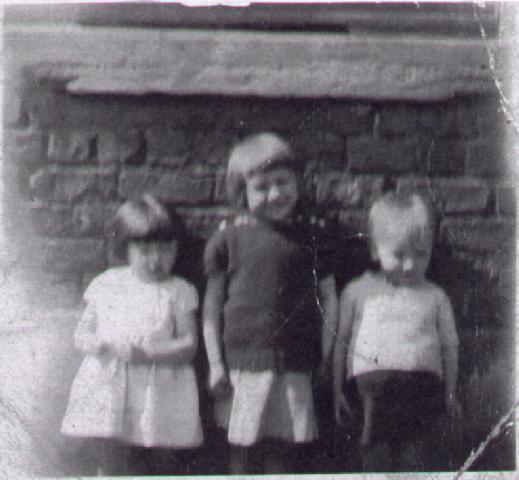 Joan, Maureen and Clifford Lewis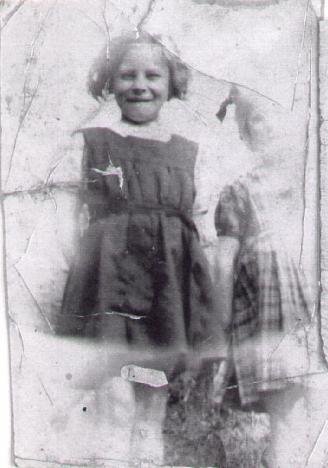 Maureen and Joan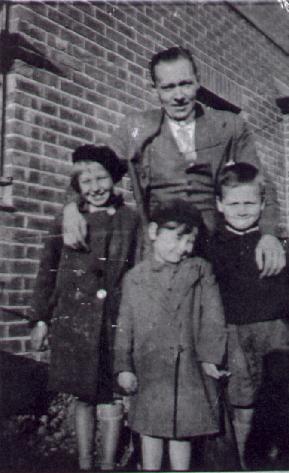 Charlie, Maureen, Joan and Clifford Lewis presumably in Gateshead
This photo must be pre 1936 as there is no Maud in the photo unless she was a baby. Between 1933 and 1936 they moved from Gateshead to Newcastle or at least that is where the births (and Joan's death) were now being registered.
Maureen 1929-
The only Maureen Wright I can find born between 1928 and 1931 with the mothers maiden name of Davison is this one:
Registered in Barrow in April-June 1929

Maureen's children were: Joan, Clifford, Gillian, Geoffrey, Linda, Duncan, Helen and Christopher.
---
Clifford Lewis 1931-2004
Clifford Lewis was registered between July and September 1931:

Clifford's: Children were: Stephen, Margaret, Philip and John
---
Joan 1933-1943
Joan was registered between April and June 1933

Joan died aged 9 from 'war trauma and liquorice root poisoning'. Joan died between Jan and March 1943, this was registered in Newcastle

---
Maud 1936 -
Registered between October and December 1936

Maud's children were: Judith, Mark, Michelle and Genevene
---
Raymond 1938 -
Ray was registered between April and June 1938

Raymond's Children were: Keith and Susan
---
Jean 1940 -
Registered between Jan-Mar 1940 as Jennie B. Wright

Jeans children were: Amanda and Julie
---
Alan 1941-
Alan was born on November 8th 1941. This is the registration from Oct-Dec 1941.

Alan's children were: Gary Lewis, Bradley Lee, Harvey Alan and Adrian Laurence.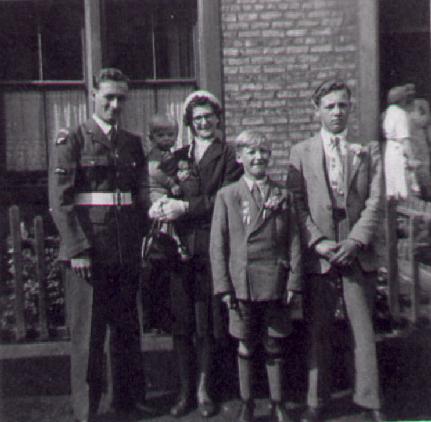 Clifford Lewis, Clifford Watson, Nana, Alan and Ray before Cliffs wedding.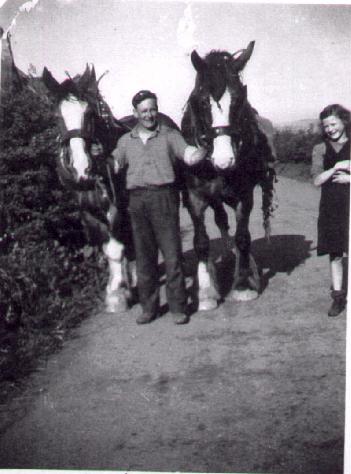 Clifford holding Peggy and Dick, Maudie is holding Ninna the cat
After Maureen, Clifford and Joan were born the family moved to Scotswood (between 1933 and 1936). After Charlie died the family moved out to Branxton Moor. Branxton is near Howtel and Flodden, quite close to the Scots border.
After Branxton the family moved to a succession of places including Ninebanks, Langley, Haltwhistle and a spell in the workhouse at Berwick. Alan and Mary Elizabeth 'broke out' of the workhouse in 1953 and stayed with her aunt Lil (or sister Lil) Leach.